Graduate Hotel
The 2019 AAMG Annual Conference will be hosted at the Graduate Hotel on the University of Minnesota campus. A discounted room block is being held until May 26 or until all rooms are filled. To make a reservation:
Call 612-379-8888, Press 1 for Reservations and ask for the AAMG Association of Academic Museums and Galleries or click here to book online.
615 Washington Ave SE
Minneapolis, MN 55414
Other Hotels with Negotiated Rates
Days Hotel on University Avenue
2407 University Ave SE
Minneapolis, MN 55414
$95 per night
612-623-9303
Reservations not currently available online – please call.
Transportation: Complimentary first come first serve shuttle service within 3 miles. Also located within one block of the Green Line. 1/2 mile walk to Graduate Hotel.
Double Tree Hotel
511 N Huron Blvd.
Minneapolis, MN 55414
$169 per night
Call the Reservations Center 844-327-3827 or Front Desk 612-504-3000. Must ask for the "AAMG Convention" block with the group code AM2 or reserve online.
Transportation: Shuttle available between 6:30am – 10:30am only. Uber, cab, or walk to/from Double Tree to Graduate Hotel or 1/2 mile walk.
Transportation
Airlines
The 2019 AAMG Annual Conference has acquired discount codes from many major airlines for our attendees.  Airline discounts vary, and are determined by the ticket price.  Review of products is warranted. Below is the list of airlines partnering with AAMG, and the appropriate discount code.

Alaska Airlines:  ECMC304




Delta Airlines: NY2NG



United Airlines: Z Code: ZGM9  Agreement Code: 344786
We have partnered with United Airlines to offer travel discounts to our event.
Visit www.united.com/meetingtravel and enter (Z CODE AND AGREEMENT CODE LISTED ON YOUR AGREEMENT WITHOUT SPACES) in the Offer Code box.
You may also call United Meeting Reservation Desk at 800-426-1122 Mon-Fri 8am – 10pm ET and Sat/Sun 8am – 6pm ET. Booking fees are waived for Meeting reservations.
Please note that travel must be booked between (TRAVEL DATES ON AGREEMENT) in order to receive the discount.
Minneapolis St. Paul Airport
http://www.mspairport.com/
https://www.mspairport.com/directions/ground-transportation
Metro Transit
Provides service to/from the Minneapolis campus and the airport. The Graduate Hotel is located near a Green Line metro stop.
https://www.metrotransit.org/
University of Minnesota Campus Shuttles
*Free to ride, but note limited summer schedule*
https://www.pts.umn.edu/bus/campus-circulators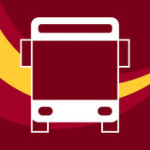 Points of Interest