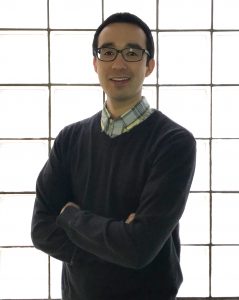 Craig Hadley is Director/Curator with rank of Assistant Professor at DePauw University in Greencastle, Indiana. He oversees the recently accredited University Galleries & Collections, which serves as a hub for undergraduate teaching and research. Craig also regularly teaches independent studies and capstone courses, introductory museum workshops, and reading topics in the program's museum studies minor. Prior to his tenure at DePauw University, Craig held various curatorial, education, and collection roles at Beloit College, the Field Museum of Natural History, the Indiana State Museum, and the Missouri History Museum.
Most recently, he taught a winter term course entitled: Fakes, Frauds, and Forgeries. Craig also worked closely with independent study students, a summer research fellow, and DePauw faculty members to publish Infinite Splendor, Infinite Light, an 88-page catalog of the University's 19th century Tibetan art collection. His writing has also appeared recently in The Museum Review, Museum magazine, and on the Institute of Museum and Library Service's web blog, UpNext.
Mr. Hadley holds a master's degree in History and Museum Studies from the University of Missouri and a bachelor's degree from Beloit College. He is an active board member of the Association of Academic Museums & Galleries, and also serves as a grant reviewer for the Institute of Museum & Library Services and the National Endowment for the Humanities.