2020 AAMG Annual Conference – Online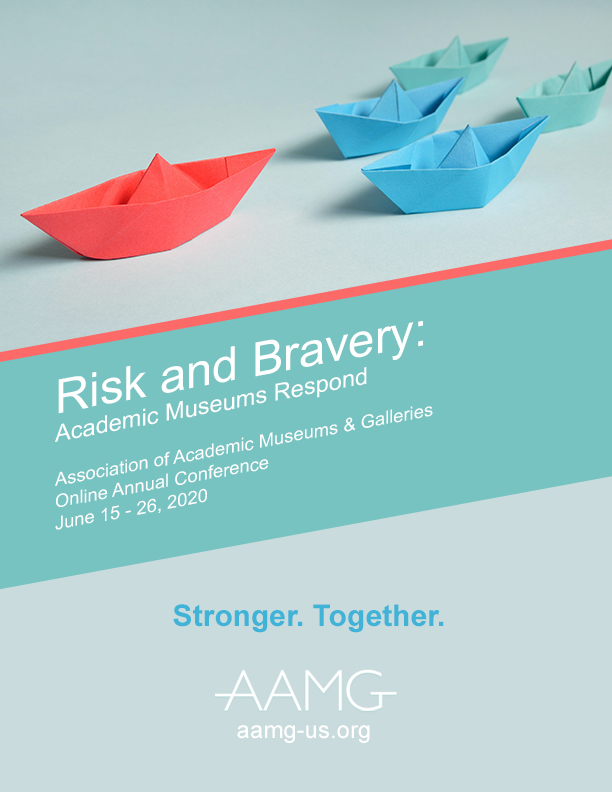 What does it mean for academic museums and galleries to take risks and to be brave, possibly even creating alternative museum practices or diverting from our parent institution's desires?
This year's AAMG Annual Conference invites you to reflect upon the themes of risk and bravery. How do 21st century academic museums embrace risk for our campus and community constituents? Or alternatively, what is at risk in our institutions–might these be collections, ideas, or values? Furthermore, how do our institutions embrace bravery through actions such as bringing together communities, collections, stories, exhibitions, education, and social issues?
We look forward to seeing you in our new VIRTUAL format for this year's conference!
2021 Utah State University in Logan, Utah