AAMG's Conference Committee is pleased to announce
Dr. Tonya M. Matthews
newly named founding CEO of the International African American Museum (IAAM) in Charleston, SC, as the opening keynote scheduled for Monday, June 7th.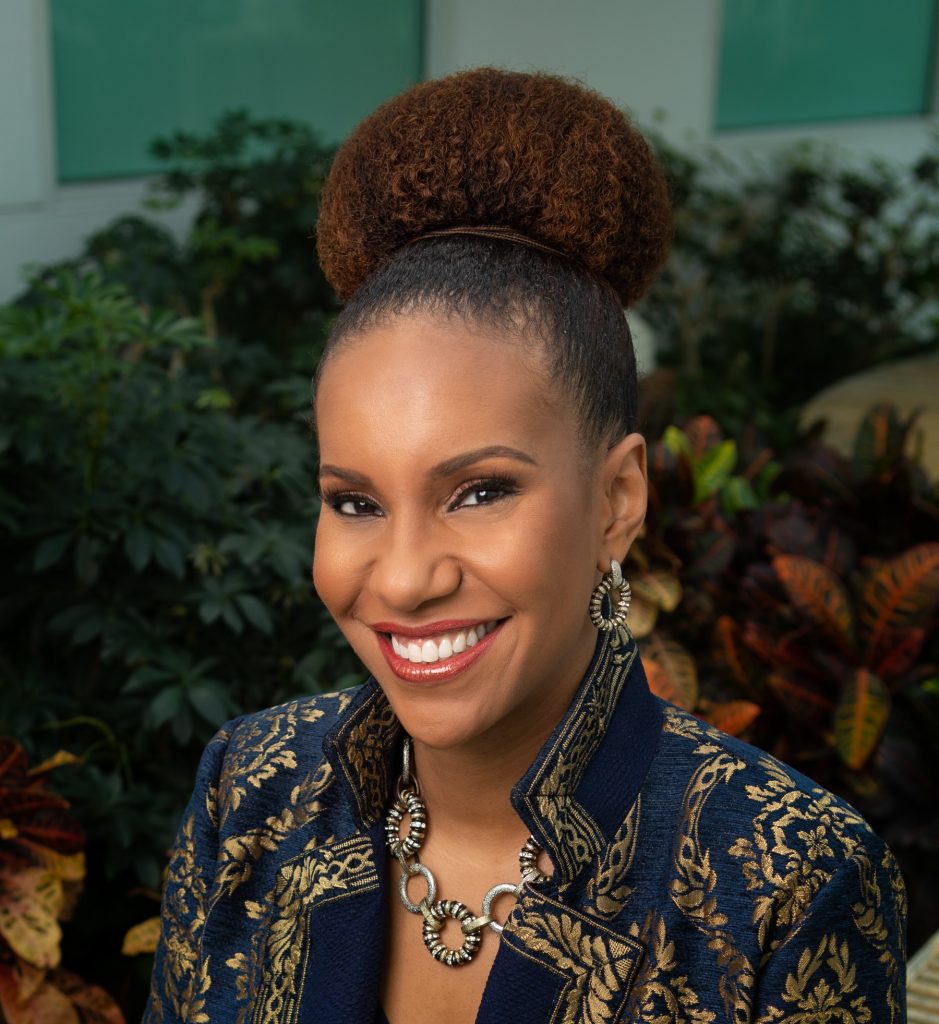 Dr. Tonya M. Matthews is an experienced executive, thought leader and educator, with proven track records in organizational leadership, strategic planning, diversity and inclusion, program development, project management, and vast visitor and community engagements initiatives.
The IAAM is scheduled to open in 2022 and is located on the site where more enslaved Africans entered bondage than any other place in the United States. The 40,000 sq. ft. facility will explore cultures and knowledge systems retained and adapted by Africans in the Americas, and the diverse journeys and achievements of these individuals and their descendants in South Carolina, the United States, and throughout the African diaspora. Visitors will engage with dynamic exhibits featuring historic figures, events, and experiences from slavery through the 20th-century civil rights movement and into the contemporary. The campus will also include an African Ancestors Memorial Garden on the wharf and a Center for Family History, which will serve as a groundbreaking resource for the study and advancement of African American genealogy.
Dr. Matthews' story and her successful effort to connect communities and celebrate history have defined her entire life and have prepared her for her new role with the IAAM in Charleston, which she considers her greatest mission, noting:
"I am excited to stand with the people of Charleston as we steward this sacred site and the often-silenced stories of American history – both the horrific and the victorious – that continue to challenge our efforts to create a more perfect union," and "This is a national story with global impact, and we look forward to engaging the critical partnerships and support that are needed to help us sustain this work."
Dr. Matthews is a change leader and innovator who has made an immense impact of many museums and cultural institutions across this country. She was born in Washington, D.C. to a teacher and a cop, Dr. Matthews is the oldest of four children.
Her passion for history and museums is coupled with degrees in undergraduate degree from Duke University in biomedical and electrical engineering and her doctoral degree from Johns Hopkins University in biomedical engineering.
Matthews is founder of The STEMinista Project, a ground-breaking, national initiative that inspires middle-school girls to consider tools and careers in STEM. The initiative uses a collective impact program design and global role model database to provide 1000+ hours of STEM experiences for participants every year and was implemented in her most recent position as Associate Provost of Inclusive Workforce Development and Director of the STEM Innovation Learning Center at Wayne State University in Detroit, Michigan.
She served as Vice President of Museums for the Cincinnati Museum Center, a one-of-a-kind, multi-museum complex housed in Union Terminal, a historic Art Deco train station and National Historic Landmark in the nation's 29th largest metro region. The mission of the Museum Center, the largest cultural institution in Cincinnati with more than 1.7 million visitors per year, is to inspire people of all ages to learn more about the world through regional history and science. Matthews helped oversee an institution-wide budget of $27.5 million and led the museum's vision for education, research, and community engagement.
For the Museum Center she managed the Division of Museums, which comprised the Center's Natural History and Science Museum, its Children's Museum, and its History Museum, as well as, two research facilities, and the 19,000-acre Edge of Appalachia nature preserve. She managed a staff of 120 employees and more than 200 volunteers.
The Museum Center is steward of about 1.8 million artifacts and under Matthew's leadership collaborative program development between the museums and research facilities enabled the Center to reach broader goals. She managed the first full museum accreditation of The Museum Center across all museums and research facilities, and she was a member of the executive leadership team that integrated the National Underground Railroad Freedom Center into the organization.
Among her greatest accomplishments was a partnership with the National Museums of Kenya that connected middle school students in Cincinnati with their peers in Lamu, Kenya, the oldest continually inhabited town in the country. The program used cultural heritage research and with funding from the U.S. State Department Museums & Community Collaborations Abroad Program to connect children to children. The program at five schools (three in the United States and two in Kenya) led to a year-long exploration of the intangible heritage of two communities, supported by distance-learning and classroom connections via telecommunications platforms, artists, storytellers and museum educators. It is a program she plans to emulate at the International African American Museum.
When she left Cincinnati in 2013, she became the inaugural President and CEO of the Michigan Science Center, transforming the 80,000 sq. ft. facility from the locally respected Detroit Science Center to a statewide active hands-on learning center with a 52-county footprint that hosted sustainable virtual and long-distance learning programming and new innovative, hands-on exhibitions and programs annually.
She served on the AAM board of directors between 2013-2018 and as past chair of both AAM's diversity committee (DivCom) and the board's nominating committee, through which she has been integral to diversifying AAM's board. Stepping away from her board service, as interim director of inclusion for AAM, she directed the 2019 launch of "Facing Change," a national initiative to diversify museum boards across the country with founding support from the Walton, Mellon and Ford Foundations.
She is also a published and performing poet and was included in the 100 Best African-American Poems, 1st Edition (2010) edited by Nikki Giovanni. She has studied with Sonia Sanchez and appeared alongside poetic and musical legends such as Tony Medina, Nikki Giovanni, Roy Ayers and the late great Ray Charles. She is a recipient of the People's Poetry Awards for "Best Page to Stage Poet" and is the original BlackWords Grand Slammin' Champion.
She has also served on numerous boards including the American Alliance of Museums, Chatfield College, Detroit Public Television, First Independence Bank and the National Academy of Sciences Board on Science Education.