LouAnne Greenwald was appointed Director of the Hilliard University Art Museum in July 2014. In the first two years of her tenure, she has expanded the museum's hours, increased staff and established free Wednesday night programs featuring the research and talents of UL faculty from across campus. Ms. Greenwald envisions the museum as a bridge between the University and the community, connecting the culture of our region to a broader national and international discourse, and promoting lifelong learning through the arts.

Prior to her position as director, she worked as a consultant in Washington, D.C. and Los Angeles raising funds for educational institutions. Her museum experience includes roles as a curator and educator for the Natural History Museum of Los Angeles County, MOCA Los Angeles, and the MAK Center for Art and Architecture, L.A. She serves on the Advisory Board for the LSU Museum of Art, Baton Rouge and is the Louisiana representative for the Association of Academic Museums and Galleries.

Ms. Greenwald received her MFA from University of Southern California, Los Angeles, and received her CFRE certification in 2013.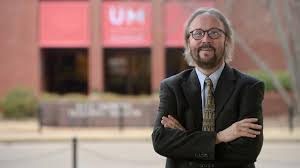 Robert Saarnio is Director of the University of Mississippi Museum and Historic Houses and has held curatorial and directorial positions in U.S. museums since 1995. Prior employment includes the Honolulu Museum of Art (HI., Deputy Director), the Johns Hopkins University Museums (MD., Director), Cranbrook Educational Community (MI.; Curator / Collections Manager), and the Peabody Essex Museum (MA., Curator of Architecture). He holds a master's degree in Historic Preservation from the University of Pennsylvania and a bachelors degree in Fine Arts from Harvard University. Robert was a National Endowment for the Arts Rome Prize Fellow at the American Academy in Rome, 2005-06, and is an alumnus of the Getty Museum Leadership Institute.