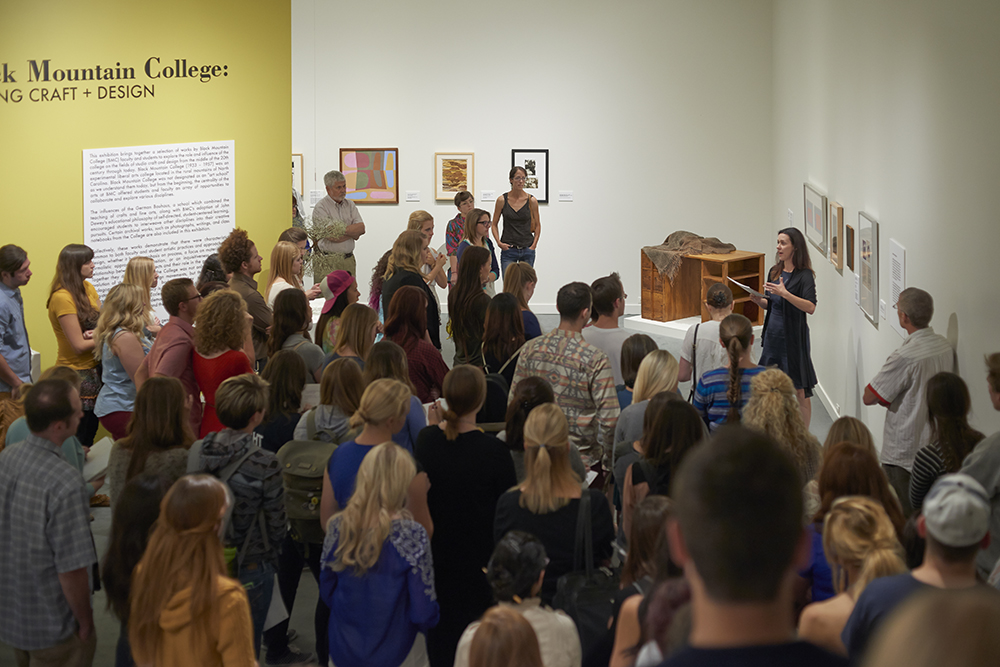 Photo courtesy of Nora Eccles Harrison Museum of Art, Utah State University
Membership is your path to the best national professional development, networking, and advocacy for the academic museum and gallery field. Join us to learn, contribute, and be an active participant in our vibrant and diverse field.
In addition to the benefits listed in the categories below, your membership supports:
The leading educational and professional organization for academic museums, galleries, and collections.

AAMG's national effort to serve the field and ensure best practices for academic museums, galleries, and collections through its educational and advocacy efforts.

Every day, AAMG members are on the front lines advocating for colleagues across the nation, and ensuring that academic museums, galleries, and collections fulfill their missions and enhance those of their parent institutions.

The AAMG Annual Conference, which brings colleagues from across the country—and even the world–together for meaningful panel sessions, networking, and workshops.

The field's largest and most active listserv community with over 3,800 members.

Being part of a community of professionals nationwide, from emerging to senior leaders in the field.

The opportunity to engage with AAMG as a state or regional representative, and in other capacities.

Access to and interaction with AAMG state and regional representatives.
There are never enough passionate voices to represent us in this cause. Add your voice to more than 600 member and student colleagues.
In addition to supporting professional development, networking and advocacy, you and your institution's AAMG membership has the following benefits:
Institutional Membership Benefits*
*Applies to one museum/gallery/collection as it exists as a discrete administrative identity within a college or university
Individual Membership Benefits
Corporate Membership Benefits
Student Membership Benefits
Students share the same benefits as individual members but at no cost.

Eligible for student scholarship to attend annual conference.

Eligible to present at the AAMG Annual Conference.
Thank you for supporting academic museums and galleries:
Join or renew your membership with AAMG today.