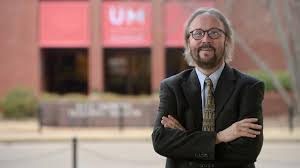 Robert Saarnio is Director of the University of Mississippi Museum and Historic Houses and has held curatorial and directorial positions in U.S. museums since 1995. Prior employment includes the Honolulu Museum of Art (HI., Deputy Director), the Johns Hopkins University Museums (MD., Director), Cranbrook Educational Community (MI.; Curator / Collections Manager), and the Peabody Essex Museum (MA., Curator of Architecture). He holds a master's degree in Historic Preservation from the University of Pennsylvania and a bachelors degree in Fine Arts from Harvard University. Robert was a National Endowment for the Arts Rome Prize Fellow at the American Academy in Rome, 2005-06, and is an alumnus of the Getty Museum Leadership Institute.
What about your museum excites you?
The dual purpose of serving the University's teaching, research, and service mission, and serving the local and regional community of lifelong learners (of all ages and diverse backgrounds).
What's one thing – either industry/work-related or not – you learned in the past month?
updated awareness of where our University museum lands in staffing size and resources, among our regional academic museums peer cohort.
What about the AAMG mission excites you?
Serving such a broad range and spectrum of museums and galleries, and service to a diversifying body of museum professionals nationwide
How do you decompress from tough work days?
The National Basketball Association (NBA)!!
Print or audio books?
Print