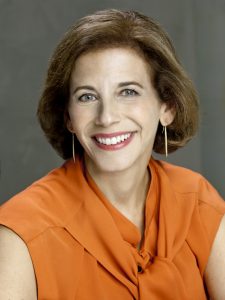 Director of the Patricia & Phillip Frost Art Museum at Florida International University, Miami, Dr. Jordana Pomeroy served for more than 15 years at the National Museum of Women in the Arts, rising to Chief Curator after being the museum's Curator of Painting and Sculpture Before 1900.
Prior to the Frost Art Museum, Pomeroy served as Executive Director of the Louisiana State University Museum of Art, Baton Rouge.
Pomeroy earned her undergraduate degree from Bryn Mawr College, and her Ph.D. in Art History from Columbia University.
Pomeroy developed an expertise in women's art history while at the National Museum of Women in the Arts, organizing many notable exhibitions and publishing catalogues ranging from 16th-century Renaissance to contemporary art and design. Her academic career focused on 19th-century European art and museum-building; she has published widely for written for prestigious journals, including Apollo and the British Art Journal.
Pomeroy has contributed to, edited and co-authored a number of books including: Royalists to Romantics: Women Artists from The Louvre, Versailles, and Other French National Collections; Italian Women Artists from Renaissance to Baroque: and most recently, British Models of Art Collecting and the American Response: Reflections Across the Pond, papers from a symposium organized by the Center for the History of Collecting in America at the Frick Art Library.
As the Director of the Frost Art Museum January 2015, she has expanded the breadth of exhibition and educational programming and has co-curated exhibitions, including Narciso Rodriguez: An Exercise in Minimalism and Marking the Infinite: Contemporary Women Artists from Aboriginal Australia.