Join us in Lawrence! At AAMG's in-person 2023 conference, you can connect with your peers in the field, share stories, and learn something new. There is much to discuss: our conference theme, Opening Up: Creating New Field Guides to Trust, Service, and Responsibility, has prompted dozens of sessions.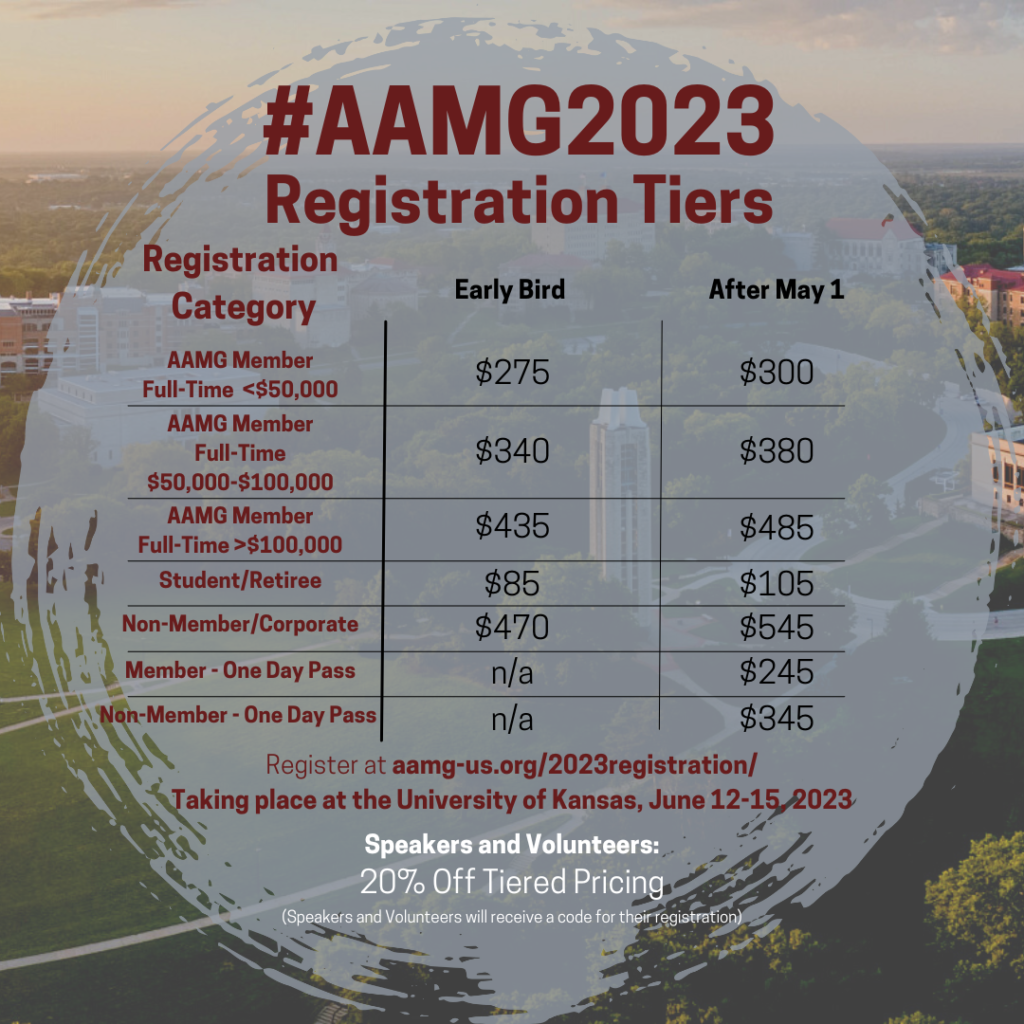 The registration portal is OPEN!

Powered by Wild Apricot Membership Software

Speaker registration tiers will open once we release invitations by end of March. Interested in being a volunteer? We will have a volunteer form available soon as well for application. Additionally, as we finalize excursions over the coming days, we will release those options along with pricing. In the meantime, go ahead and register, and then book your accommodations and travel schedule accordingly!

Issues or questions getting registered? Reach out to Alexandra at aacademicmg[at]gmail[dot]com

Keep in mind the following general conference schedule for booking your stay:

June 12: Registration and sponsor booth set up will open by 1pm CT. Special Access Tours will start by 12pm CT and conference sessions will start by 3:30pm CT this day, with the opening reception taking place that evening at The Spencer Museum of Art. (We recommend being on site ready for events by the morning of the 12th so that you can experience all that this year's conference will be offering!)
June 13: Core conference program taking place in the Adams Alumni Center. (Lunch will be served on site.)
June 14: Core conference program taking place in the Adams Alumni Center. (Lunch will be served on site.) *Sponsor booths must de-install by end of day today.
June 15: Off site excursions in surrounding communities taking place starting at 9am CT and concluding between 1 and 3pm CT. Stay tuned for details coming soon! *The airport is one hour from Lawrence.

Need to ask your supervisor for funds to attend? Check out our letter template with all the details needed to make your case to attend #AAMG2023!