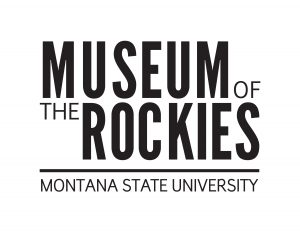 The Museum of the Rockies, a world-class museum and unit of Montana State University, seeks an innovative, collaborative, experienced leader to build upon current success and to achieve new levels of growth. The Executive Director serves as the chief executive officer of the Museum of the Rockies and is responsible for the conceptual leadership, effective oversight of all operations and programs, and engagement with the university and broader community locally, regionally, nationally, and internationally. S/he reports directly to the President of Montana State University.
The Museum of the Rockies (MOR) is a major unit of Montana State University (MSU), a Smithsonian Affiliate, and a repository for federal fossils. Located in Bozeman, Montana, it is home to a globally renowned, extensive collection of dinosaur remains, including full-scale Tyrannosaurus rex skeletons; a significant collection of natural and cultural history artifacts primarily from Montana, Wyoming, and Idaho, including Native American material culture; art, and photography collections; the Living History Farm; Taylor Planetarium; Martin Children's Discovery Center; and important traveling exhibitions. The Museum of the Rockies operates in a unique, highly successful environment of shared finance and governance as both a unit of Montana State University and Museum of the Rockies, Inc., an independent 501c3 nonprofit corporation with a Board of Trustees. MOR is accredited by the American Alliance of Museums. https://museumoftherockies.org
Founded in 1893 as Montana's land-grant institution, Montana State University has established a national and international reputation for excellence in undergraduate and graduate education.  Enrolling over 16,700 students in more than 120 programs, MSU is recognized nationally for its prominence in research among leading public research universities. www.montana.edu
Bozeman, one of the fastest growing areas in the US with a 2017 population of 42,250 and nearly 100,000 in the surrounding area, is noted for its beautiful vistas, proximity to Yellowstone Park, and an active skiing, hiking, fly-fishing community. It supports a wealth of cultural organizations from the museum to a symphony orchestra, opera, ballet, community theatre and numerous galleries. It is regularly ranked as one of the best places to live in major magazines.
A Leadership Profile may be found at: https://www.agbsearch.com/searches/executive-director-the-museum-of-the-rockies.
Assisting the search will be: Ellen L. Meyer, Executive Search Consultant, AGB Search, ellen.meyer@agbsearch.com, 404.808.2903 (mobile). Prospective candidates are encouraged to contact Ms. Meyer by email to arrange a phone conversation to discuss this opportunity prior to submitting materials. Nominations and application materials should be submitted electronically to ExecDirectorMOR@AGBSearch.com by April 13, 2018 to ensure full consideration. Applications may be considered until the position is filled.
Application materials must include: 1) a letter of interest stating how the candidate's experience is applicable to the key priorities, responsibilities, and qualifications of the position expressed in the Leadership Profile; 2) a curriculum vitae; and 3) names, email addresses, and telephone numbers of five professional references, including the candidate's professional relationship with each individual. References will not be contacted without the candidate's prior consent. All candidate names will remain confidential, with the exception of those individuals invited to campus interviews.
The Museum of the Rockies, a unit of Montana State University, values diverse perspectives and is committed to continually supporting, promoting and building an inclusive and culturally diverse campus environment. For MSU's complete diversity statement and non-discrimination policy, see http://www.montana.edu/hr/index.html.