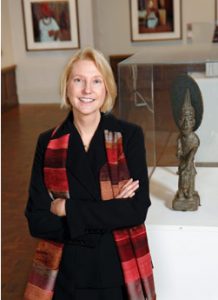 I joined the AAMG gang just after I assisted with the AAMG conference at Penn in 2009. I've enjoyed being a member-at-large, secretary (3 yrs), and the nominating chair.
I am an AAM Accreditation Reviewer, MAP reviewer, and am involved in the African Children's Mission which provides support for AIDS orphans and families in Malawi.
My areas of expertise are American art, 19th Century French art, and Contemporary art. I'm involved in AAMG to share my knowledge and experience, and to support best practices for academic museums and galleries.  I'm also committed to training the next generation of museum directors and curators.