Jacinta Johnson is the Associate Conservator for the Andrew W. Mellon Conservation Initiative at the Spencer Museum of Art and KU (University of Kansas) Libraries. Thank you Jacinta for sharing your time with us, and for being a member of AAMG!
What's one thing — either industry/work-related or not — you learned in the past month?
JJ: I learned how to make my own conservation tools from bamboo and Delrin (a synthetic polymer) in a virtual workshop with book conservator, Jeff Peachey.
If you could trade places with anyone for a day, who would it be?
JJ: Li Ziqi – a Chinese craftswoman who makes her own furniture with traditional hand tools and cooks delicious-looking meals from food in her garden. She's become pretty famous on YouTube where you can watch her make things like watermelon cake and a wood-fire oven out of clay.
Coffee or Tea?
JJ: Coffee in the morning and tea in the afternoon.
Book/Author suggestion?
JJ: I just finished Circe by Madeline Miller with my book club and we loved it. Circe, if you recall, is the witch who turns Odysseus' crew of men into pigs in the Odyssey. Miller expands and reweaves her story.
What did you want to be when you were growing up?
JJ: I was always interested in teaching and I loved making things (and still do!) I was also fascinated by the sciences, especially biology. I studied art and nursing before I found out about art conservation and it was the perfect blend of my interests.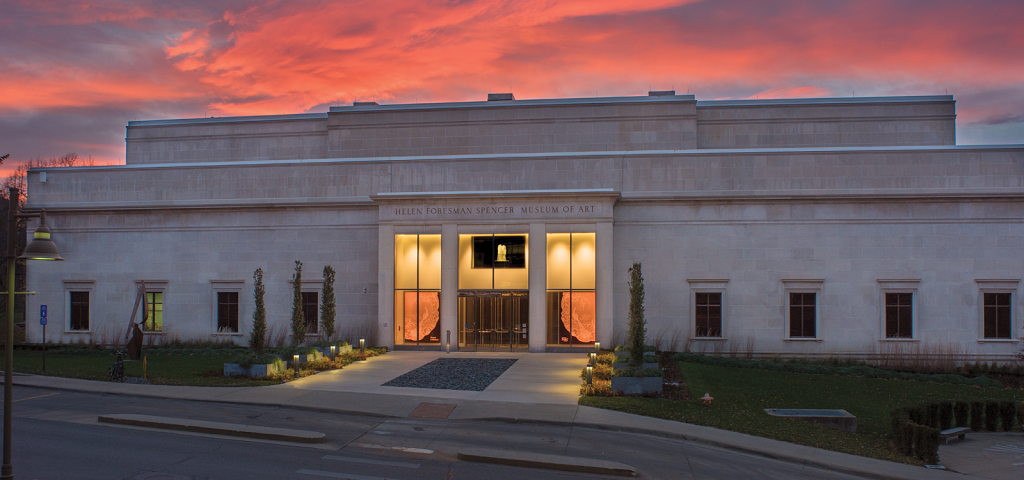 What do you enjoy most about being a part of an academic museum?
JJ: I am very lucky because in my current shared position, I work for both an academic museum (Spencer Museum of Art) and a library (University of Kansas Libraries.) Working with the people in both places is my favorite part. I used to say it was the collections, but it is the people who make the collections come alive.
What are your hopes for our industry?
JJ: I hope that we can find ways to decenter our work and break down the walls that keep many people away from academic museums and libraries. I hope that we find ways to do this together because seeking support and accountability should be part of the process. I hope that we never tire of this process and that we continue to grow and change with the help and guidance of the communities we are striving to serve.