The keynote for the first ever Virtual Convening will be the recording of this year's Annual Conference keynote speaker: Ryan RedCorn! His talk in Lawrence inspired many of us and we are so glad to be able to share his words with more of our members through this virtual platform in October.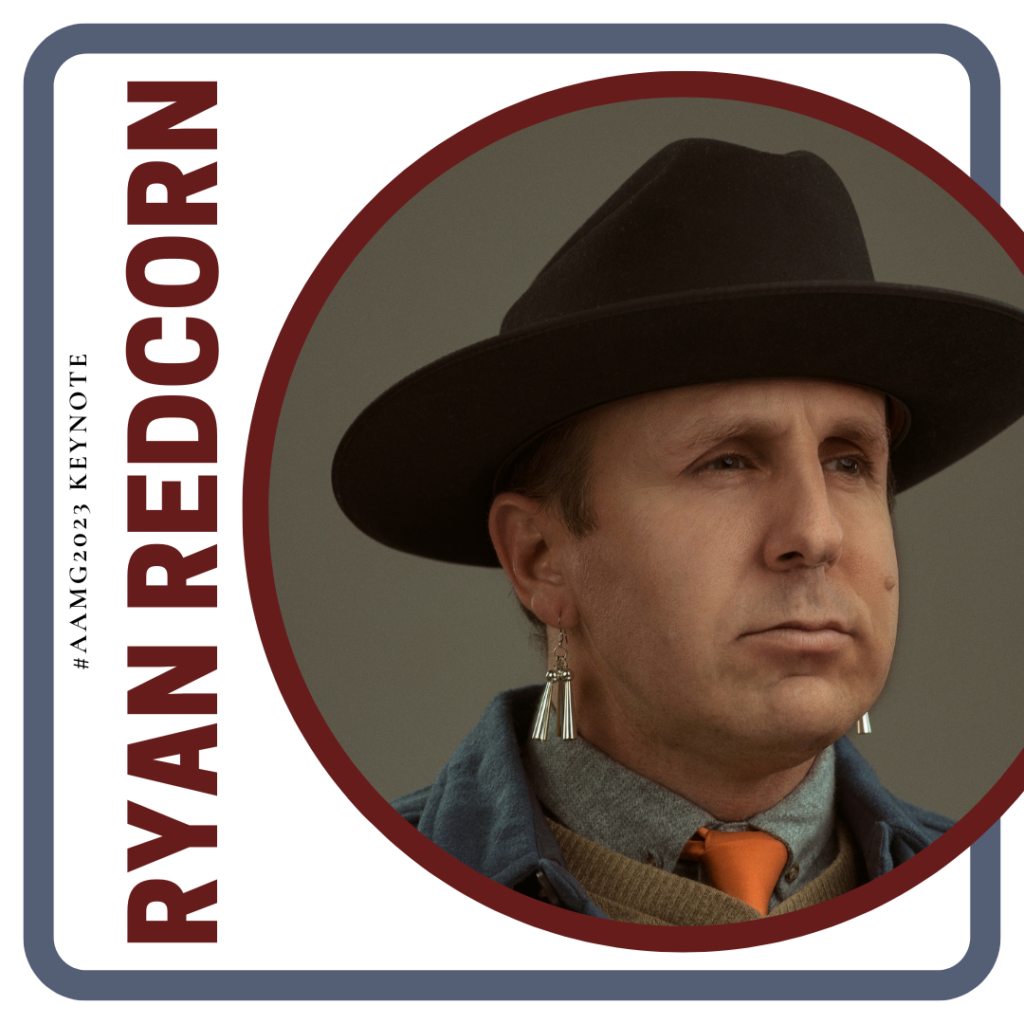 Visual Sovereignty: Unedited Voices
Ryan RedCorn (Osage) was born in Tahlequah, Oklahoma into a family of preachers, politicians and salesmen, which are all the same occupation. He is the ilonpa of Raymond and Elizabeth RedCorn, and the object of jealousy from his three younger brothers Jon, Alex and Studebaker, who between them have four masters degrees and two Phd's. Ryan, however, took six and half years to get an art degree in visual communications from the University of Kansas. To the surprise of many, Ryan has been able to translate his education, his ilonpa entitlement, and his family lineage into something some people think is valuable. He co-founded the Indigenous comedy troupe, the 1491s, and started a full services ad agency in the middle of nowhere Pawhuska, Oklahoma called Buffalo Nickel Creative. Sometimes people laugh at him. But he's ok with all of that. He recently woke one morning and realized he has three daughters. He remarked, "I live a crazy life" and promptly enrolled in an MFA in screenwriting program at the Institute of American Indian Arts to test his capacity for stress. He graduated in the Spring of 2020 and is presently alive, vaccinated and serving his second stint as a writer on the third season of FX's hit TV show, Reservation Dogs.