Thank you for joining us for the 2020 Annual Conference. Details will be released soon regarding access to conference recordings for all registrants.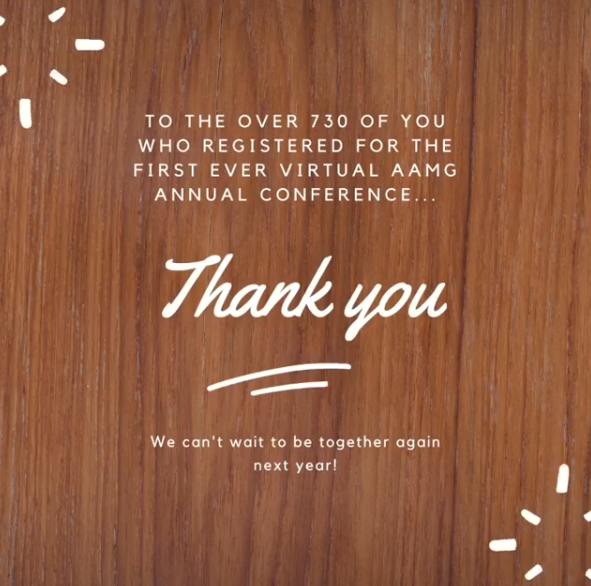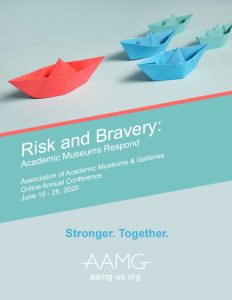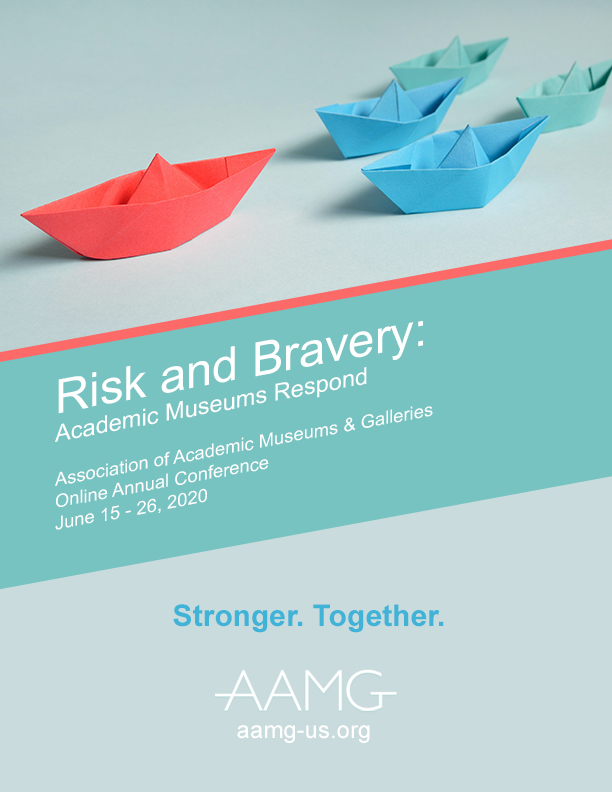 Registration and Scholarships
$40 for members
$150 for non-members
students are free
Click here to register now: https://www.aamg-us.org/annual-conferences/register/
Free and Reduced Registration
We know many of you are in financial straits due to the pandemic. In response, AAMG will offer a limited number of hardship registrations to our AAMG 2020 Virtual Conference in June.
For AAMG Members:
AAMG members in good standing may apply for free hardship registrations to the 2020 virtual conference. Note: current, paid membership is required to be eligible for this opportunity. Thanks to the Kress Foundation for their major support in this effort.

For Non-Members:
Non-members may apply for reduced fee registrations of $15.
Application and Review for Members and Non-Members
Although distributed on a first-come, first served basis, priority will be given to individuals from underrepresented or marginalized communities.
Prior to completing conference registration, please apply here for financial support: https://forms.gle/WwVvG5Z14P5hBXNT6
The conference committee will review applications once per week. If approved, you will receive a special registration code to complete registration on this page: https://www.aamg-us.org/annual-conferences/register/
Support the Hardship Fund. Support Your Colleagues.
All conference attendees registering at any level will have the option to contribute to the Hardship Fund in addition to their registration fee. This fund will support your colleagues who cannot pay the full amount this year. Remaining funds will roll over to 2021.
Digital Platforms
We will be using Wild Apricot for registration and Zoom, Youtube, and Vimeo for conferencing.
*Notice from Zoom: Beginning May 30th of this year, Zoom will be enabling GCM encryption across the entire platform. We are told this update is to provide for increased protection for meeting data. We, of course, will be updating our Zoom account for AAMG, but wanted to make sure our panelists and registrants are also encouraged to update any Zoom account(s) you may be using prior to May 30. After this date, all accounts on older versions will receive a forced upgrade when trying to join meetings. Updating your system prior to conference time should aid in connection issues we may encounter come June 15th.
Schedule Notes
Please be aware that sessions which share the same time slot are not sequential, but are concurrent.
Also, roundtables and workshops are limited capacity and will require pre-registration to facilitate dialogue and small group conversation. Registration emails will be sent 1-2 weeks prior to the conference start date.
All other sessions are open to conference registrants with unlimited capacity.
Thank you to our 2020 Annual Conference Sponsors
Silver Sponsors:

2020 AAMG Annual Conference Program Schedule
All times listed in Eastern Date Time